Loup & Filles
Design ········· Josh Nathanson
Illustration ··· Frances Ives
Photography ···· Iris Humm
Website ········ Llos
Client ········· Loup & Filles
Location ······· Barcelona, ES
An abundance of love, care and attention is poured into each and every bottle of Loup & Filles cold-pressed juices. This called for a completely hand-drawn and hand-made identity; a natural solution that's happy, healthy & comes straight from the heart.

After developing the brand strategy and design, Loup & Filles launched in Barcelona in 2017 with flavours named after the daughters of the two co-founders. Each primary ingredient is illustrated in watercolour, with more to follow as new flavours are created.



A custom handwritten typeface was created to reflect the handmade nature of the juices.

Illustrations by France Ives



Website built by Llos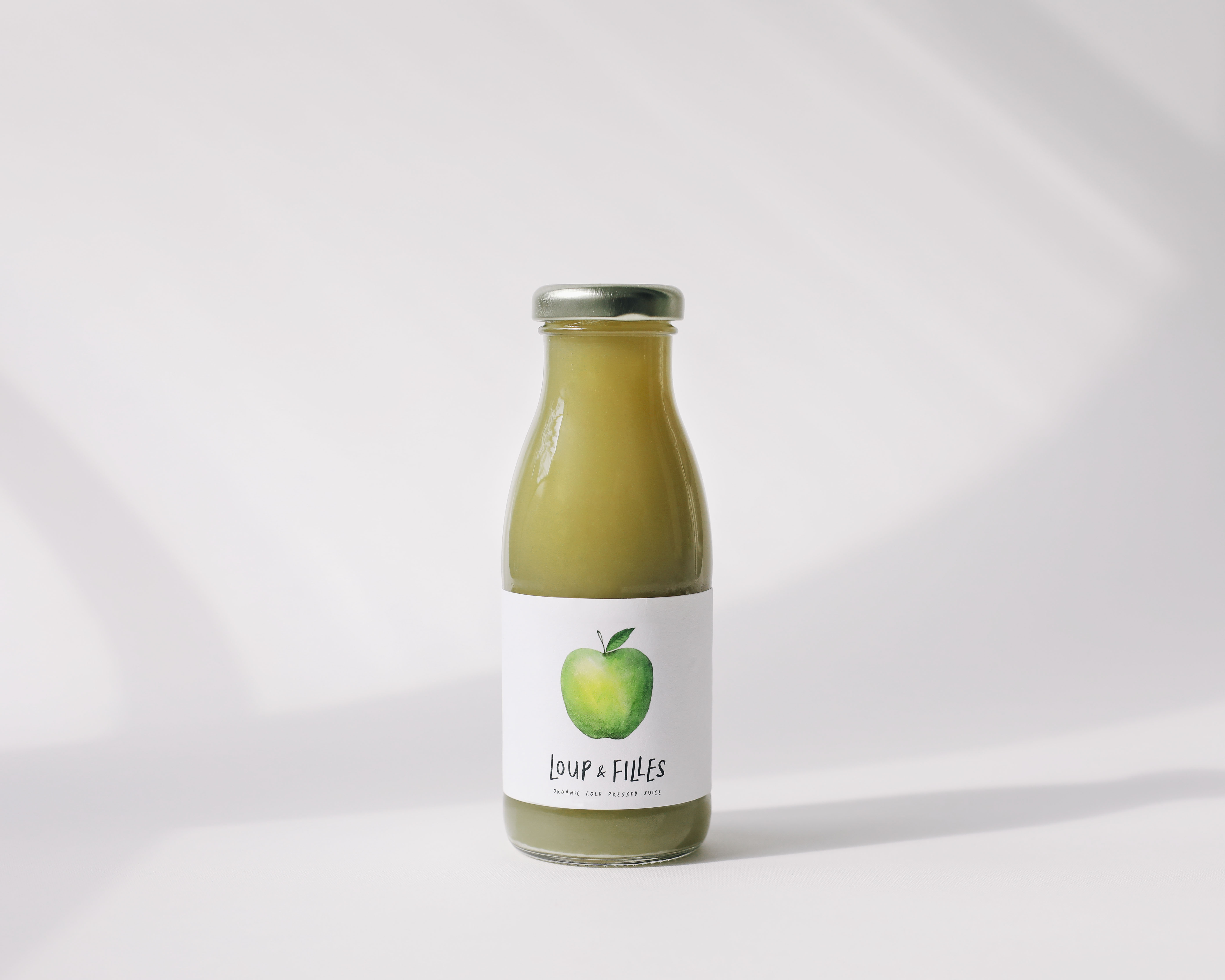 Photographs by Iris Humm